In a significant stride for the AI industry, Australian software startup, Fivecast, recently announced the successful closure of its AU$30 million Series A funding round. This monumental achievement underscores the growing importance and reliance on AI-driven solutions in today's digital age.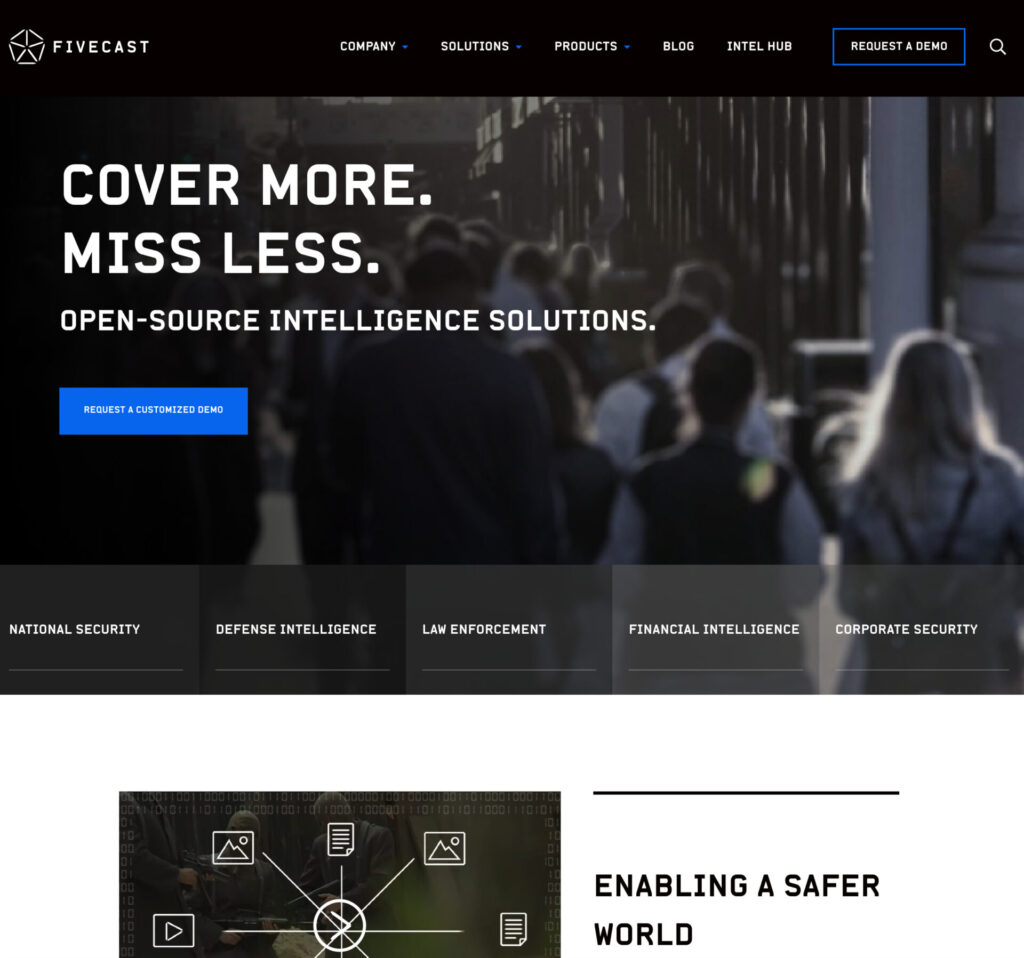 The Funding Round
The funding round, spearheaded by the renowned US cyber investment firm, Ten Eleven, saw participation from influential figures, including Malcolm Turnbull. The funds amassed are earmarked for a strategic expansion into the US and UK markets, as well as for enhancing the company's product offerings.
Fivecast's Journey
Established in 2017, Fivecast has carved a niche for itself with its flagship Onyx intelligence platform. This state-of-the-art solution empowers businesses and government agencies by monitoring potential threats such as terrorism, extremism, and human trafficking. It achieves this by meticulously analyzing publicly accessible data from diverse sources, including the dark web, chat rooms, and forums.
In recognition of its groundbreaking work, Fivecast was awarded in the Software Innovation category at the prestigious InnovationAus 2022 Awards for Excellence.
The Vision and Mission
Fivecast's CEO, Dr. Brenton Cooper, shared insights into the company's journey and vision. He emphasized the firm's unwavering commitment to fostering a safer world. By serving clients across national security, defense, and law enforcement sectors, Fivecast aids in sifting through vast digital data volumes, delivering profound and actionable insights.
The Onyx platform, a testament to the company's innovative prowess, harnesses artificial intelligence for risk analytics. It amalgamates targeted, automated, and obfuscated data in real-time from a plethora of online platforms. This data is then integrated into its bespoke AI-driven risk assessment framework.
As a testament to its credibility, Fivecast is a proud member of Australia's Defence Industry Security Program. This affiliation extends to defense industry programs in the US and UK, marking the territories for its imminent expansion.
Future Endeavors
The Series A funding will be instrumental in facilitating Fivecast's foray into new markets, notably the Five Eyes nations. Additionally, the funds will be channeled towards expanding the product portfolio and incorporating capabilities in related use cases, such as corporate security and financial intelligence.
With a global workforce exceeding 100, Fivecast is poised to continue its recruitment drive in the highly specialized security and intelligence market.
Dr. Brenton Cooper encapsulated the company's journey, stating, "Since our inception in 2017, we have empowered government agencies and corporations to identify threats, reduce risks, and mitigate incidents across a diverse range of use cases." He further emphasized the company's commitment to building advanced capabilities to support customer objectives and expand its global footprint.
Main Sequence partner, Martin Duursma, lauded Fivecast's efforts, highlighting its role in deciphering vast data troves and leveraging AI to uncover insights pivotal for safeguarding communities and organizations. He remarked, "It's yet another example of Australian deep-tech innovation making a positive, large-scale impact on the world."
In conclusion, Fivecast's Series A funding is not just a testament to its success but also an indicator of the growing significance of AI in shaping the future of businesses and communities worldwide.
Fivecast: A Comprehensive Overview of Services and Model
Introduction: Fivecast is a leading global provider of open-source intelligence (OSINT) solutions. Their primary mission is to enable a safer world by delivering targeted data collection and AI-driven risk analytics.
Key Services:
Open-Source Intelligence (OSINT) Solutions:

Fivecast offers advanced OSINT capabilities that allow intelligence teams to gather data from the Surface, Deep, and Dark Web.
Their solutions are designed to handle the increasing volume, variety, and velocity of online data, which is beyond human scale.

AI-Enabled Risk Analytics:

Fivecast's platform uses advanced AI and machine learning to provide a consistent, repeatable, and customizable risk assessment framework.
This technology enhances the decision-making of skilled analysts, enabling them to quickly uncover threats hidden in vast amounts of multi-media data.

Intel Hub:

Fivecast's Intel Hub provides access to OSINT educational materials. These materials cover use cases across both government and commercial sectors.
Unique Selling Points:
Intelligence Heritage:

Fivecast's OSINT technology was developed from a collaboration between government agencies and top research institutions. This collaboration aimed to address the big data challenges faced by national security and law enforcement.

Unmatched Data Access:

Fivecast offers unparalleled access to multi-media data across various platforms on the Surface, Deep, and Dark Web.
Their platform allows analysts to conduct persistent, targeted data collection in near real-time, tailored to their specific needs.

Advanced AI & Machine Learning:

Fivecast's platform is powered by cutting-edge AI and machine learning algorithms. These algorithms enhance the capabilities of analysts, allowing them to sift through vast amounts of data efficiently.
Customer Testimonials:
"Fivecast ONYX does the heavy lifting, enabling analysts with unparalleled access to information and the ability to ask specific questions of the data available."
"Fivecast ONYX is the only solution that meets mission-critical requirements for incorporating and organizing publicly available content from major online sources in near real-time."
"Identifying patterns, red flags, and anomalies used to take analysts countless hours. Fivecast ONYX automates and streamlines this process."
"We are wildly successful using Fivecast ONYX. We save an incredible amount of time over manual investigation, and our work output and reports are better, improving our success rate."
Conclusion: Fivecast stands out as a pioneer in the realm of open-source intelligence solutions. With its advanced AI-driven analytics, unmatched data access, and a rich heritage in intelligence, the company is well-positioned to address the evolving challenges of the digital age.