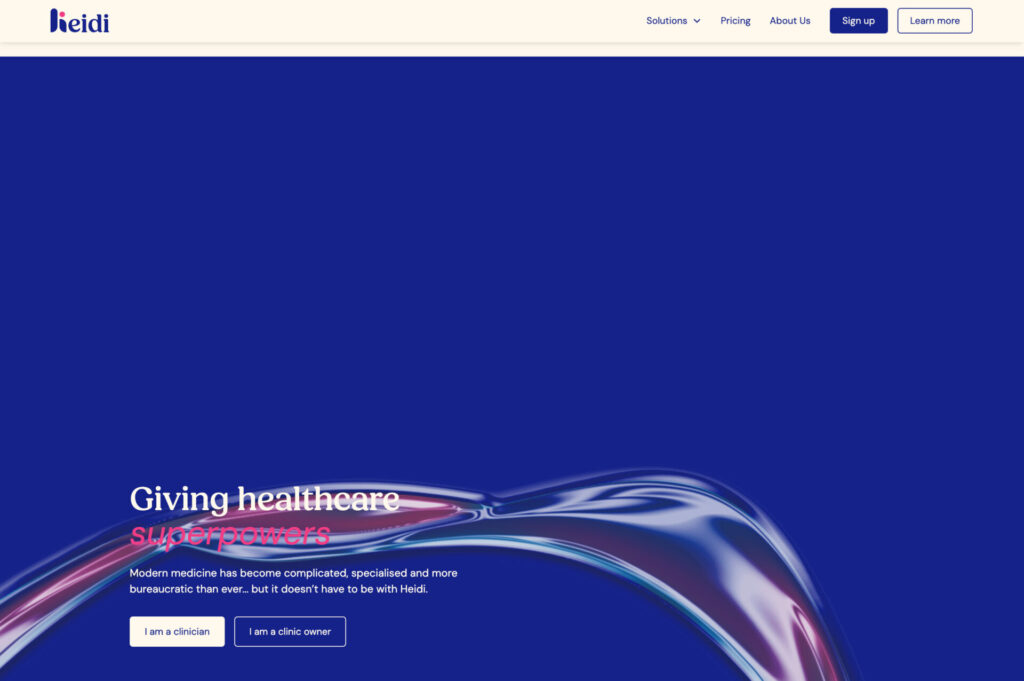 Introduction
In a remarkable week for the Australian startup scene, ten innovative companies have successfully raised a total of $38.8 million. This achievement, although lower than the previous week's staggering $433 million, highlights the vibrant and diverse nature of the country's entrepreneurial landscape. From healthcare and call centre solutions to HR tech, insurance tech, and even a unique marketplace for cakes, these startups showcase the breadth of innovation happening Down Under.
Leading the Pack: Heidi Health Secures $10 Million
Melbourne-based health-tech startup Heidi Health is at the forefront of this week's funding success, securing a $10 million Series A funding round. Blackbird Ventures led the round, with significant contributions from Hostplus, Hesta, Wormhole Capital, Archangel Ventures, Possible Ventures, and Saniel Ventures. This funding follows a previous $5 million seed funding round, also led by Blackbird. Heidi Health, founded in 2021 by Dr. Thomas Kelly, Waleed Mussa, and Yu Liu, aims to revolutionize healthcare by freeing up doctors' time through an AI-integrated platform. This platform includes a standalone transcription product and a Clinic AI solution, enhancing efficiency in patient management and administrative tasks.
Local Measure: Innovating Call Centre Software with $7.9 Million
Sydney-based startup Local Measure is making waves in the call centre industry, raising $7.9 million to integrate generative AI features into its platform. Future Now Capital, an existing investor, led the funding round, with additional support from founder Jonathan Barouch, the company's board and management team, family offices, and other existing investors. Founded in 2014, Local Measure has pivoted from hospitality and tourism software to call centre solutions, with a partnership with Amazon Web Services fueling its growth. The new AI features aim to enhance customer service by aiding call centre staff in summarizing conversations and resolving complaints more efficiently.
LAB Group: Regtech Innovation with $6.5 Million Funding
Melbourne-based regtech startup LAB Group has raised $6.5 million from private credit provider Global Credit Investments. This funding will propel the company's growth both locally and internationally. Founded in 2020 by CEO Nick Boudrie and CTO Lyndon Webster, LAB Group offers an onboarding and compliance platform primarily for the financial services sector, with offices across Australia and in Copenhagen.
CipherStash: A $4.8 Million Step Towards Ending Data Breaches
CipherStash, a cybersecurity startup, has secured $4.8 million in seed funding, led by US VC Skip Capital, with participation from SixThirty Ventures and existing backer AirTree. Founded by CEO Dan Draper, CipherStash aims to revolutionize data protection by offering companies a way to protect their data directly, rather than just the systems where the data is stored.
CarExpert: Driving Forward with $3 Million Funding
CarExpert, an online classified platform for new cars founded by serial entrepreneur Alborz Fallah, has raised $3 million in a Series B capital round, valuing the company at $50 million. Since its inception in 2019, CarExpert has raised over $15 million, with plans for a pre-IPO funding round in 2024 and a public listing in 2025. The platform employs 55 people across Brisbane, Sydney, and Melbourne and is expanding into Southeast Asia.
Orkestra: Powering Clean Energy with $2 Million Seed Funding
Clean energy startup Orkestra has secured $2 million in seed funding, led by Tidal Ventures, with participation from Rampersand, Impact Ventures, Luxem, and several climate tech investors. Founded less than a year ago, Orkestra provides tools for energy companies to plan, sell, and manage new energy rollouts to business customers, with a growing customer base in Australia, New Zealand, and Japan.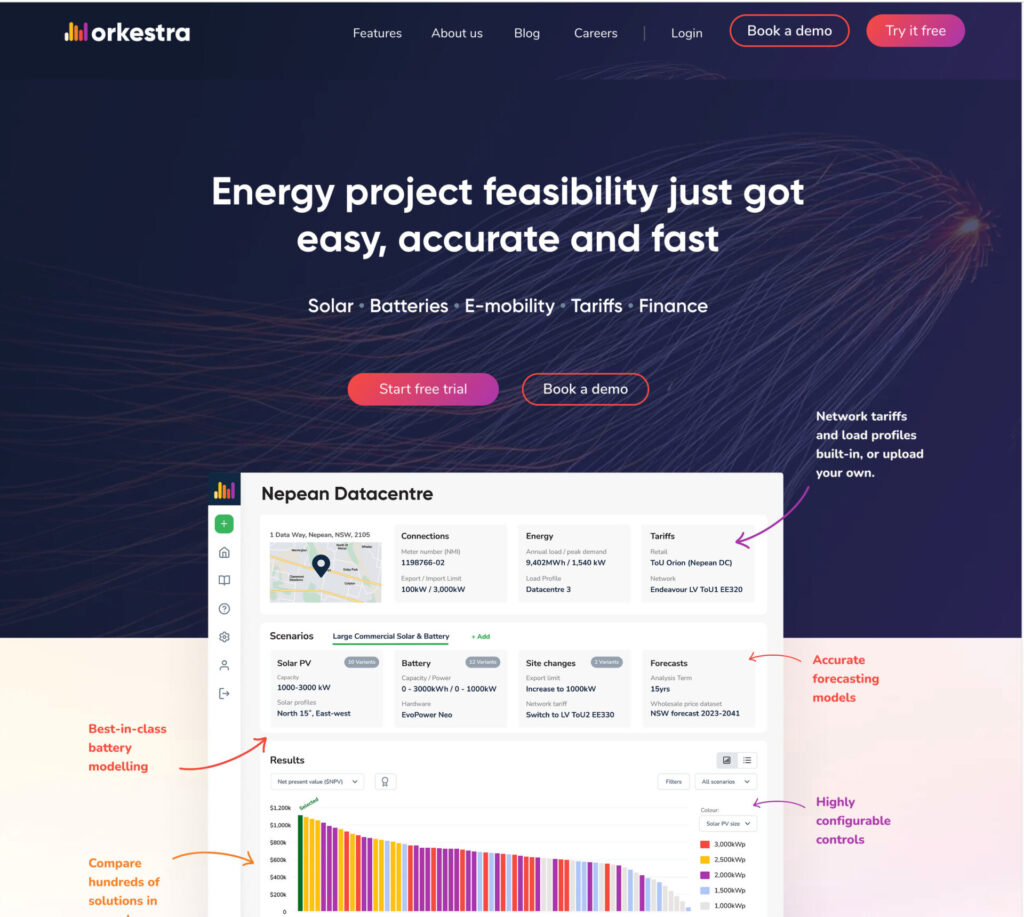 Outstaffer: HR Tech Platform Secures $1.5 Million
Victoria-based HR tech platform Outstaffer has raised $1.5 million in its first external funding round after three years of bootstrapping. The funding will be used to scale the platform and expand the in-house team. Outstaffer, founded in 2020 by Thomas Derum, helps businesses manage remote and distributed teams.
LifeBid: Insurance Tech Startup Raises $1.45 Million
LifeBid, an insurance tech startup, has completed an equity crowdfunding raise, securing $1.45 million in funding. The funding includes a strategic co-investment by Stride Group and unnamed industry partners. Founded in 2019 by Brett Wright, LifeBid aims to streamline the management of life insurance policies and reduce costs.
Factory.app: Manufacturing Software Startup Raises $1.05 Million
Sydney-based startup Factory.app has raised $1.05 million in seed funding for its software platform that helps SME manufacturers streamline processes and save money. The funding round was led by Investible, with participation from TechnologyOne founder Adrian DiMarco, 1in100 Ventures, Beachhead Venture Capital, and Hugo-Hamman Investments.
Got Cakey: A Sweet Deal with $580,902 Funding
Perth-based marketplace Got Cakey has raised over $580,000 from 726 investors via a Birchal equity crowdfunding campaign. Founded by mother and son duo Jay Curtin and Blayz Meredith, Got Cakey aims to connect consumers with bakers through a two-sided marketplace, simplifying the cake ordering process.
Conclusion
This week's funding success stories underscore the resilience and innovation of the Australian startup ecosystem. From healthcare and cybersecurity to manufacturing and clean energy, these ten startups are set to make significant impacts in their respective industries. With the support of their investors, they are well-positioned to drive forward innovation and contribute to the thriving entrepreneurial landscape in Australia